The syllabus comprises of 13 examinations. The qualification is structured in two parts.
The Fundamentals level consists of 9 examinations:
F1 Business and Technology-(exemption)
F2 Management Accounting,-(exemption)
F3 Financial Accounting,-(exemption)
F4 Corporate and Business Law-(exemption)
F5 Performance Management,-(exemption)
F6 Taxation,-(exemption)
F7 Financial Reporting,-(Non-exemption)
F8 Audit and Assurance, and-(Non-exemption)
F9 Financial Management.-(Non-exemption)
The Professional levels consist of the following:
Essentials (2 papers)
Strategic Business Leader (SBL)-(Non-exemption)
Strategic Business Reporting (SBR)-(Non-exemption)
Options (any 2 papers) – (Non-exemption)
Advanced Financial Management (AFM)
Advanced Performance Management (APM)
Advanced Taxation (ATX)
Advanced Audit and Assurance (AAA)
Signed MoU with International Skill Development Corporation (ISDC), Bangalore a learning partner for ACCA.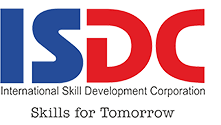 Here are just some of the reasons why you should choose ACCA as your route to becoming a qualified accountant.
Employers Know and respect our qualifications and value the skills and contribution ACCA accountants make to their organization. As an ACCA qualified accountant, you will be in demand for having the right skills.
Study and work wherever you want your career path to take you because ACCA qualifications are recognized and valued around the world.
Flexibility is key when it comes to gaining your ACCA Qualification, with different starting points, study methods to choose from and choice when it comes to when and where you gain your relevant on-the-job training.
ACCA has a network of 104 offices around the world, so you can rely on the services and support you would expect to receive from a global organization.
The program entails a student completing the entire ACCA Qualification alongside their B.Com (Honours) ACCA from SLCS Madurai.
The student needs to attend few ACCA external examinations across 3 years of his/her B.Com (Honours) ACCA Program.
The classes are run on campus itself through professional trainers from ISDC, which is the Approved Learning Partner of ACCA in the Country.